The X Series™ Shaft Alignment:
Inspired by Precision
Delivering unmatched accuracy and precision, the X Series™ is known for unparalleled ease-of-use, repeatability, speed and quality.

Like the F-117, the X Series™ advanced and innovative Unidirectional Dual-Beam™ and Dual-Fan™ technologies make it an unbeatable platform for shaft alignment applications.
Our Technology Makes the Difference
Engineered with Hamar Laser's spirit of relentless innovation and 53 years of laser alignment experience, including 25 years with shaft applications, the X Series™ offers many technical advantages over competing products, including:
Groundbreaking, patented Unidirectional Dual-Beam™ technology — Makes our shaft alignment systems up to 15 times more accurate that competitor alignment tools, with highly repeatable measurements.
 The only system on the market with angular measurements that are actually calibrated!
Unidirectional Dual-Fan™ technology — Economical, versatile and accurate for entry-level shaft alignment systems; outshines several competing high-end units.
Wireless rugged alignment "heads" — With an IP67 environmental rating and "smart" LEDs.
Readily replaceable rugged tablet PC's to run our software and many other condition monitoring platforms.
Couple6 software featuring Easy-Guide™ navigation — Software so simple it makes everyone a genius!
Learn more about our Patented Hamar Shaft Alignment Technology.

Ingenuity & Integrity: The Hamar Laser Story
Our company was born quietly, in a small suburban town.
As an enterprising and extremely talented young engineer employed by Perkin-Elmer, Martin Hamar helped design the world's first laser alignment system. In 1967, intent on designing the most accurate laser alignment systems possible and marketing them with integrity, Hamar raised a modest amount of capital with the help of friends and founded the company that bears his name. Nurtured with Hamar's determination and ingenuity, the inspired enterprise took root and grew.
Fast-forward to the present: Today, Danbury, Connecticut-based Hamar Laser Instruments manufactures laser alignment systems that address virtually any alignment challenge, from complex multi-axis, machine tool geometry applications to simple shaft alignment applications, and serves a large and highly diversified global customer base. Martin Hamar is chairman of the board, and the holder of 26 U.S. and foreign patents. His son, Rod Hamar, as president, is leading the company into the future.
(Read the entire story here.)
So how did Hamar Laser, born a geometry company, get into shaft alignment?

In the 1990s, Martin and his team saw that a competitor had come out with a shaft alignment system that looked "okay" but which they quickly realized could be much better. So they thought: Why not apply the company's more than 25 years of geometry know-how to common shaft alignment problems? It would be good for the customer and Hamar Laser, and it would serve industry.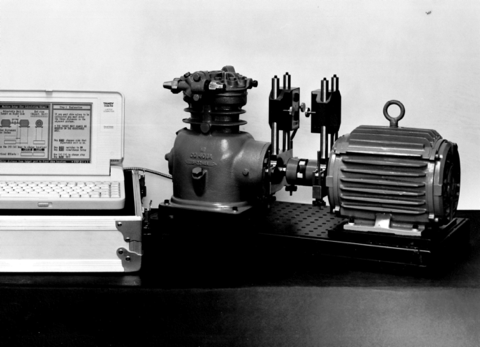 Using insights gained from decades of geometry alignment experience, Hamar Laser designed and built the S-640, the first 4-axis shaft alignment system, the progenitor of the X Series™ brand. The product line grew steadily and today includes a variety of shaft alignment tools including the brand's flagship, the X-990 5-Axis Laser Alignment System.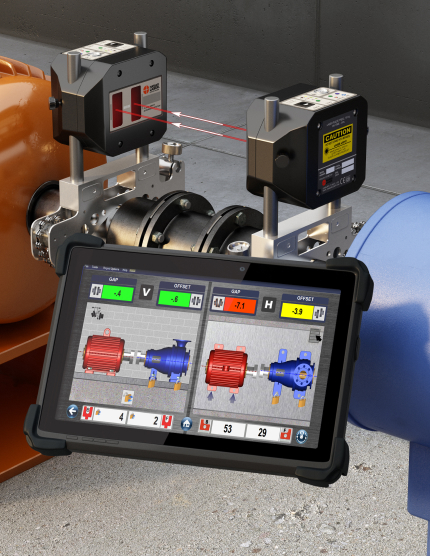 Made in America
Hamar Laser was born in Connecticut, and grew up proudly American.
Today, while serving customers on six continents, Hamar Laser maintains its unique American character: equal parts of "Yankee ingenuity" and doggedness in its relentless pursuit of technological innovation, key qualities of the founder! At the same time, we've earned a global reputation for "Made in America" quality and reliability.
Hamar Laser is also very proud of its ties with the U.S. Military. Martin Hamar and a number of the talented staff are military veterans, including a master-chief, submariner and infantry lieutenant, helping to keep our nation and allies safe, and preserving the free-enterprise system that makes America the greatest and most prosperous country in the world.
In short, Hamar Laser's X Series™ shaft alignment systems offer customers and distributors a distinctive blend of global prowess and national pride. Learn more about what "Made in America" quality and reliability mean for our customers.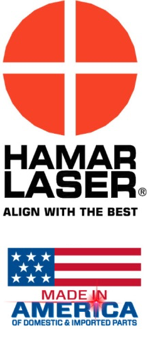 Hamar Laser's X Series™ Shaft Alignment Tools: Inspired by precision, dedicated to technological excellence and proudly
"Made in America"!