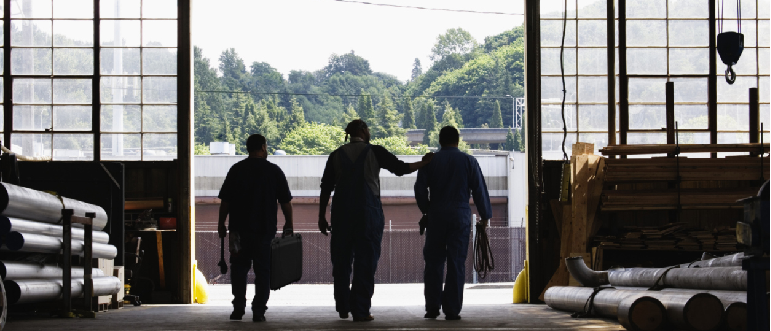 With other Shaft Alignment Systems, Are You:
Tired of having to use "cheat sheets" to relearn your shaft system every time you use it?
Frustrated to learn that your entry-level or mid-priced system is not upgradeable?
Tired of paying for software & firmware updates?
Annoyed to have to pay for repairs just after the warranty expired?
Disappointed at the support that leaves much to be desired?
Dealing with a manufacturer that doesn't listen to their customers?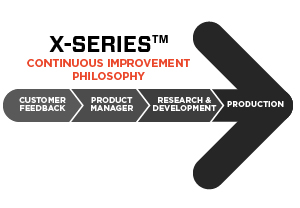 There is a reason that we've been successful for over 54-years. Our product development, production, or any other part of our business isn't based on what we think our customers want…We are passionate about listening to our customers to deliver the best possible products and services that make our customer's lives easier.
At Hamar, we want to take the doubt out of buying and using a shaft alignment system, so we try our very best to give you that peace of mind that you made the right decision in purchasing an X-Series™ lasers system.
With Your Purchase, You Get:
Free Couple6 software updates for the life of the unit
Free target firmware updates for the life of the unit
IP67 sealed case and target heads that can literally be submerged in up to 3 feet of water
Rugged design that is nearly always repairable no matter what you do to it
Free loaners if your unit is in for warranty repair
Low rental rates for non-warranty repairs.
In fact, we are so confident that you will love the X-Series™ Laser Aligner if for some strange reason you are not happy with the system, then simply return the entire system within 10 days, without any wear and tear, in it's original packaging and we will refund 100% of your purchase price and tear up your PO.
"Cheat Sheets" a Thing of the Past with Easy-Guide™ Software…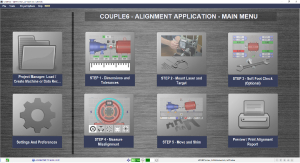 We wanted to take the worries out of learning a new system by designing our Couple6™ software to be as easy to learn as possible. Couple6™ features:

Easy-Guide™ navigation
Easy-to-follow, high-resolution color screens
5-step process that guides you through each stage of the alignment
Cheat sheet's not needed!
Onboard Manual And Training Videos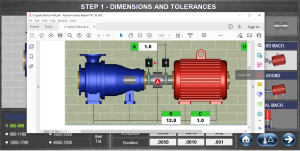 If you forget how to do something in Couple6™, then you can:
Quickly access our manual by selecting the Help Menu (or hitting F1) and the correct page of the manual will automatically display.
Go to the tablet's home screen and watch the onboard training or Alignment Bytes™ App videos.
Go online to our YouTube channel and watch the X-Series™ training videos or Alignment Bytes™ Couple6 App videos.
All Systems Offer Easy Upgrade Paths to Advanced Features…
All our X-Series™ shaft alignments allow easy upgrading to our advanced apps.  Just email us with a purchase order for the new features and you will quickly receive a new license file by email that installs on your tablet in seconds! Then just open up our software the new feature will be there!
Why not give us a call and get started enjoying a worry-free laser shaft alignment system designed from top to bottom to make your life easier!