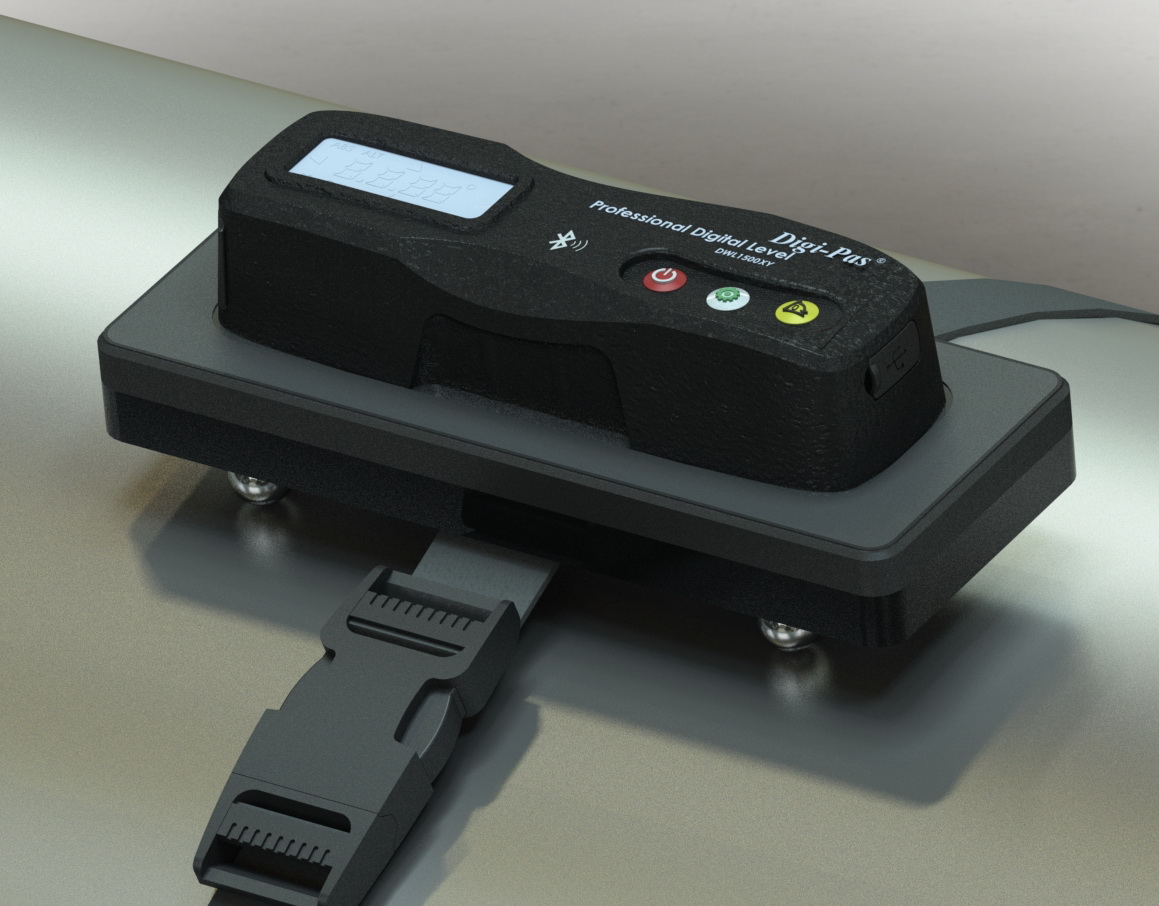 Hamar Laser Releases A-1700 Roll-Leveling Kit
High-accuracy electronic level works with Hamar Laser's L-742 & L-732 laser systems to streamline roll alignments
November 20, 2020
Hamar Laser Instruments has released its new A-1700 Roll-Leveling Kit. The A-1700 is an accessory kit designed to be used with the company's L-742 and L-732 Dual Scan® Roll Alignment Systems. It comes with an easy-to-use, high-accuracy electronic level that transmits data wirelessly to Hamar's R-1357-2.4ZB PDA Display.
"Our A-1700 Roll-Leveling Kit makes accurate roll alignment easier and faster," said Rod Hamar, President of Hamar Laser Instruments. "The A-1700 gives users the ability to quickly level rolls with a high-accuracy electronic level while using our L-742 or L-732 laser alignment systems to perform the more difficult parts of the alignment."

"A key feature of our level," said Hamar, "is that its data is transmitted via Bluetooth to our R-1357-2.4ZB PDA, so users can see both the vertical and horizontal axes of the roll at the same time. This greatly speeds up the alignment and simplifies the process."
This powerful electronic level offers many benefits over conventional leveling devices:
High accuracy — Up to 5x higher than standard levels, with a resolution of .0002 in/ft (0.02 mm/m or 0.001°).
Digital values — Provides digital values that don't need to be interpreted, like reading the edge of a bubble.
"Eyes-off" operation — Users don't need to be looking down on the level to get the data, which can be very difficult in tight spaces and high elevations.
Real-time data — Data are displayed in real time, so it's easy to see when the rolls are aligned.
Wireless transmission — Wireless up to 30 feet means users don't have to be near the level to get data, making adjustments easier.
The A-1700 Roll-Leveling Kit includes a v-block type mounting base for rolls from 2 to 24+ inches (51-610+ mm) in diameter, and a safety strap to prevent the electronic level from falling off rolls during alignments. The A-1700 can be purchased as part of L-742 and L-732 Dual Scan® Roll Alignment System packages, or separately.
To learn more, visit the Product Catalog in our website or contact us at +1-203-730-4600 or sales@hamarlaser.com.